Welcome to the home of
The Symphony of Westchester!

We are professional orchestra of more than 60 musicians, performing four separate classical music concerts throughout the year, November, December, February and May, at Iona College in New Rochelle, Westchester, New York.

We are known for our first rate and inspiring classical symphonic music concerts, world class soloists, exemplary outreach programs and the premiering of meaningful new works.

2021 - 2022 is our 24th season at Iona College.

The Symphony of Westchester, Inc., programs are made possible, by ArtsWestchester with support from Westchester County Government.

Prices for our classical music concerts range from $55 for general admission to $15 for students.

Information on our classical music concerts may be found by clicking programs.

Come join our adventure!












































We are pleased to announce our 2021 - 2022 concert series at Iona College
At our live concert series, we will be following social distancing guidelines and everyone in the audience is required to be masked regardless of vaccine status.
2021-2022 Concert Series

Saturday, November 13th, 2021 at 8:00 p.m.
Mostly Mozart concert
Mozart -
Overture: La finta Giardiniera, K. 196
Haydn -
Symphony no. 45 in F sharp minor - The Farewell Symphony
Mozart -
Piano Concerto no. 19, K.459 in F Major


Additionally, we are showing a high quality video recording of this same concert, recorded on November 13th and then shown on the site Groupmuse, on Saturday, November 20th at 7:00 pm. Click on this LINK
In order to be an audience member for the November 20th broadcast concert, (highly recommended you do the registartion before the day of the concert).



Sunday, December 12th at 3:00 p.m. ( snow date is Saturday, December 11th at 3 p.m. )

All Baroque Concert
Catherine Yang
George Frideric Handel
Entrance of the Queen of Sheba
Water Music Suite no. 1, F Major
J. S. Bach
Suite no. 1, BWV 1066 in C Major
Violin Concerto no. 1, in A minor BWV 1041

Sunday, February 13th at 3:00 p.m. ( snow date is Saturday, February 12th at 3 p.m. )
Young Artists Showcase:

Seventh Annual Concerto Competition winners and Composers of the Future

All three winners of the competition will be posted by the third week of December.

| | | |
| --- | --- | --- |
| | | |
| J.S. Bach | | Wolfgang Mozart |

Saturday May 7th at 8:00 p.m.

All Romantic Program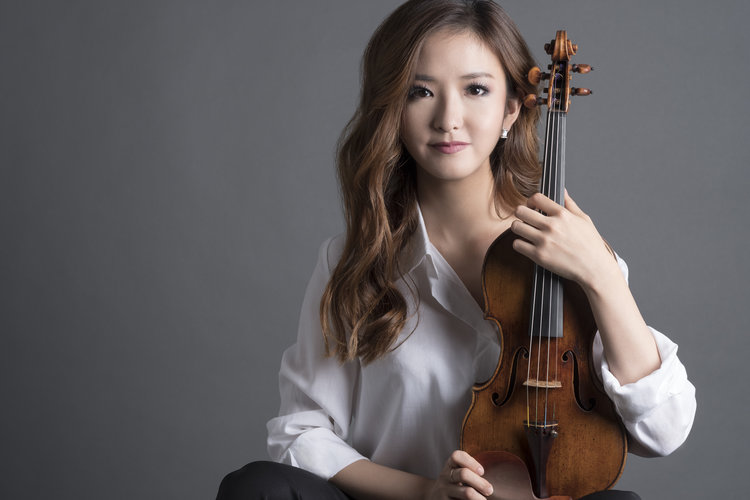 Yoo Jing Jang
Rossini -
Semiramide Overture
Bruch -
Violin Concerto, no. 1, op. 26 in G minor
Yoo Jing Jang, violinist

Elgar -
Enigma Variations, op. 36




CLICK ON THE LINKS BELOW TO HEAR SOUND CLIPS:



•

Beethoven Symphony no. 1, op. 21 in C Major - Mov't - recorded Nov., 7th, 2015 at Iona College

, 1st Movt
•

Beethoven Symphony no. 1, op. 21 in C Major - Mov't I - recorded Nov. 7th, 2015 at Iona College

, Mov't 4th
• Beethoven Symphony no. 5, C minor, mov't II - Andante con moto, and
mov't IV - Allegro, recorded live, Nov. 9th, 2013 at Iona College, New Rochelle, Barry Charles Hoffman, conductor.
• Excerpt from 4th Mov't, Mendelssohn's Symphony no.4, op. 90 in A major, live recording at Iona College, May 5th, 2012